Take your pick from the worlds oddest hotel
clickty click here
its a silde show...
Jail looks positivly futuristic, somewhat of a space ship. Maybe its the way its been photographed?
Ice looks simply stunning, with the ice lit from below. Glowing colours would be perfect for a party. Slip and slide coldness.
The twelfth photo is of Cappadocia. When i visited Turkey we travelled there. Its amazing house in caves, all equipped with antennas. Another world.
On the topic of hotels, i remembered this artist who covered a room with cheese... YES cheese.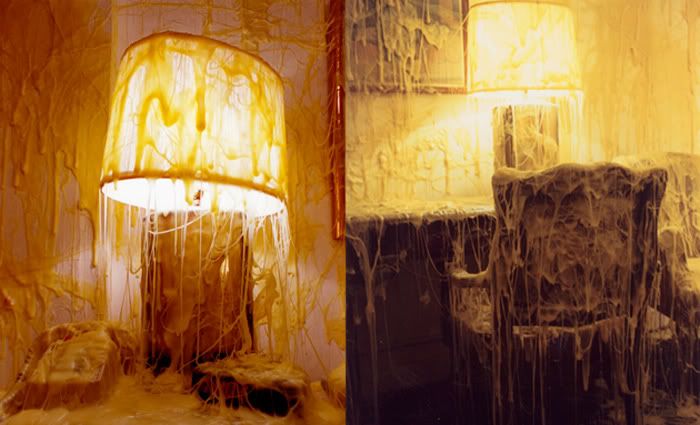 Artist Cosimo Cavallaro, likes to work with foods stuffs ham, cheese, chocolate and candy. His website is
here
.