This is the story of when Blek Le Rat came to Melbourne.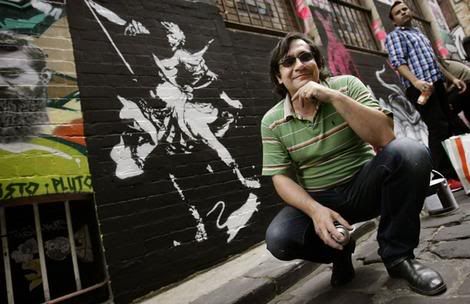 "His disciples call him ''the godfather'' of stencil graffiti, but for 58-year-old Parisian-born Blek le Rat - who takes his name from the small black rodents he painted around Paris some 30 years ago - it's a term of endearment rather than a title implying omnipotence."
The Ages article "
Graffiti Godfather makes mark in Melbourne
"
Blek Le Rat is currently showing at
Metro 5
, one very prestigious gallery in Melbourne. Metro 5 is on High st (between glenferrie rd + kooyong rd) but to be exact 1214 High St, Armadale, Melbourne, Victoria, Australia. Metro 5 is a perfect display unit for Blek Le Rat, great window space and its long corridor displays Blek's work to perfection.
My favored pieces from the exhibition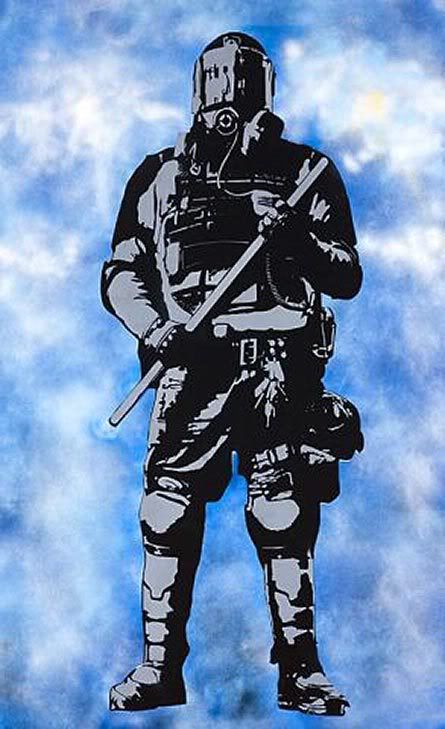 Blek attended the opening. Since he was in Melbourne he ended up working some of his magic in town.
couple o my favourites