This month Don't Ban The Can is proud to announce "DEMAND ATTENTION", a solo exhibition from ADNATE.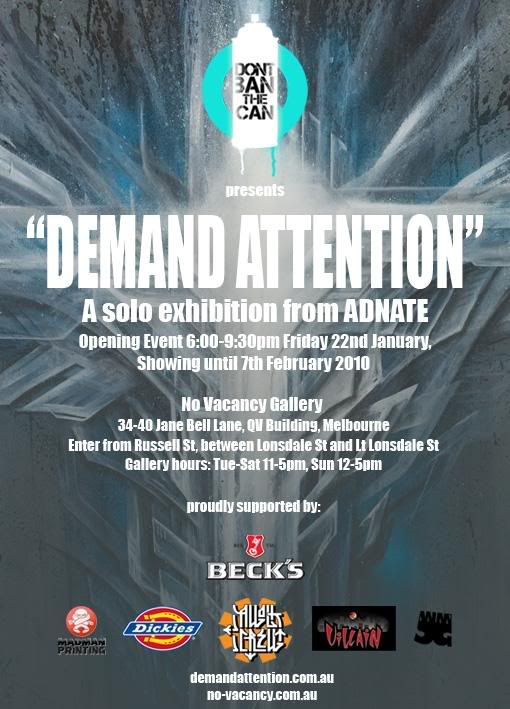 Stretching his limits far beyond his graffiti art, he has produced major pieces exclusive for a show that push the boundaries between street and fine art.
More than a decade ago Adnate first picked up a spray can, sparking a flow of creativity that has never been blocked. He has now flourished not only as a recognized and respected graffiti artist within the scene, but also as an accomplished fine artist regularly exhibiting in galleries. "I always knew that my graffiti was art and I always knew that one day, my art would end up in a gallery" says Adnate.
Born and raised in Melbourne, he has bared witness to one of the most avant-garde street art capitals of the world. Adnate has contributed to the scene through countless graffiti murals, showcasing his art around the streets. In recent years his work can be seen in New York, Paris, Berlin, and more including a Spanish Council sponsored exhibition in Barcelona.
This year Adnate has brought a solo show to "No Vacancy", a centrally located gallery that has always proved to be a world class exhibition space. The gallery prides itself on continuing to promote locally based artists and has become an iconic part of the Melbourne community. Exhibition openings have consistently drawn crowds in the hundreds and this show is guaranteed to be packed with all walks of life.
Exhibition runs from Friday 22nd January until 7th February 2010

Opening Night is 6:00pm Friday 22nd January. Super bummed i'll miss the opening night but as the theme goes its hard to see the works at the opening, you always have to go back when its quiet to take it all in...

Here are a couple of my favourite pieces of Adnates work -
Collaborative Mural 2007: Barcelona, Spain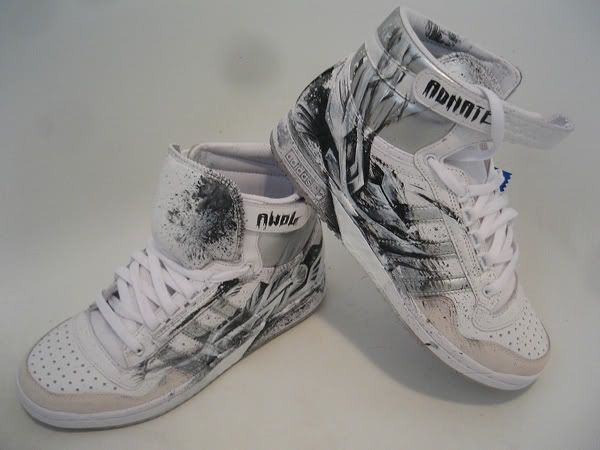 Customised Adidas Conchords 2009: Peak Street & Adidas Show, AUS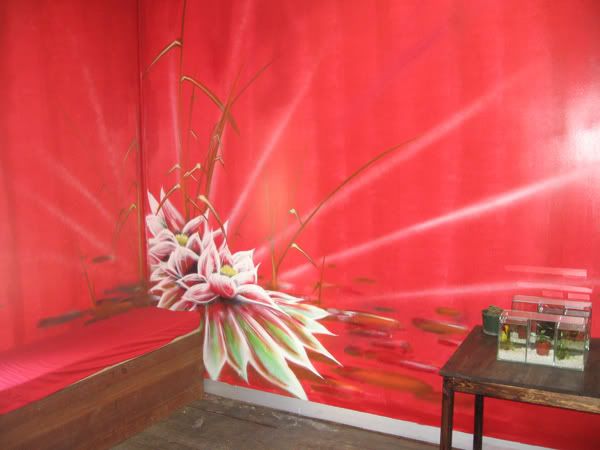 Cient Room 2008: Rancho Notorious, AUS
I'd love flowers on my walls...
"Creatures of the Deep" 2006
For more information and flicks check out
www.demandattention.com.au