Friday, February 26, 2010
Posted by

Esther Weinberg
at 4:19 PM
No comments:


Thursday, February 18, 2010
Polyester resin, fiberglass, steel, feathers, synethic hair, silicon, fabric, plastic, aluminum, nylon rope, stainless steel, polyurethane, cotton, painted wood, horse hair, synthetic polymer paint is a grand list. All of these things make up the Ron Mueck Exhibit at the National Gallery of Victoria.
Go see it.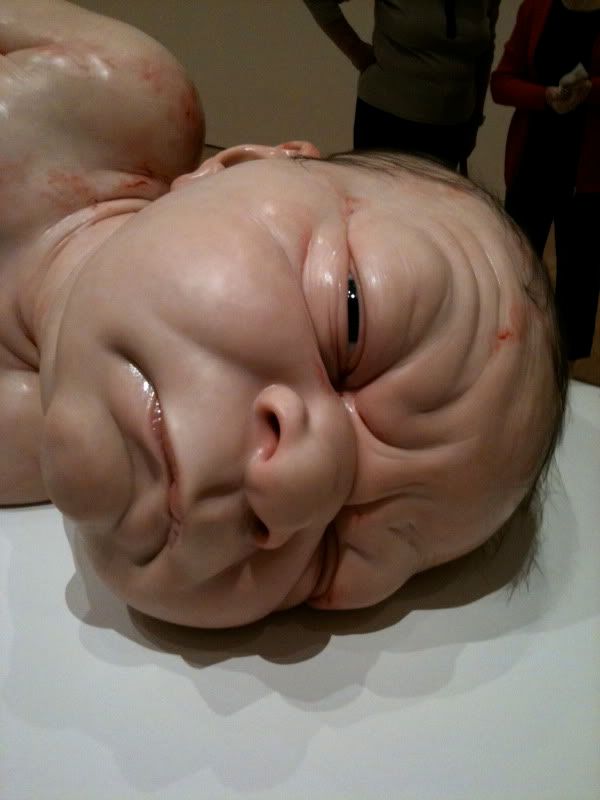 A Girl, 2006.
In Bed, 2005.
Also his wife...
Old Woman In Bed, 2002.
Still Life, 2009.
Chicken Wing?
Drift, 2009.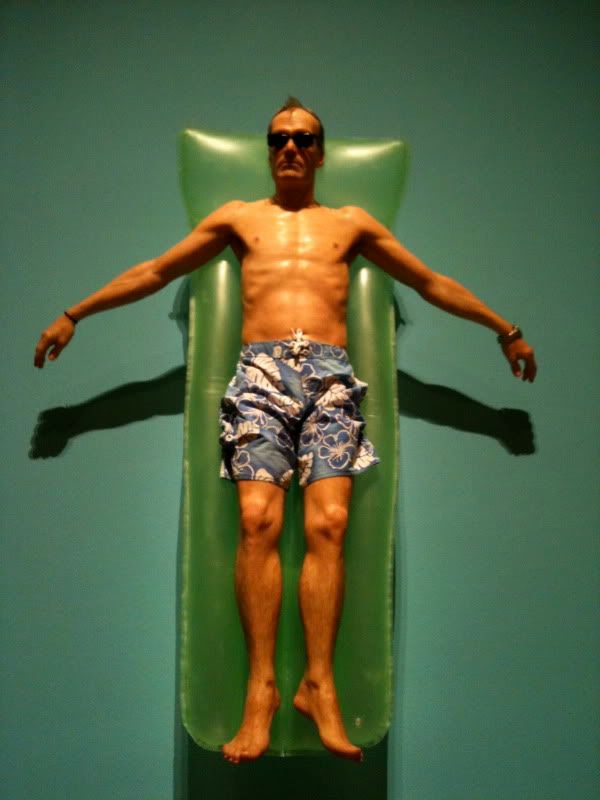 Jesus like.
Probably not the clearest images, however in 3d the detail was unbelievable.
Mask II, 2002.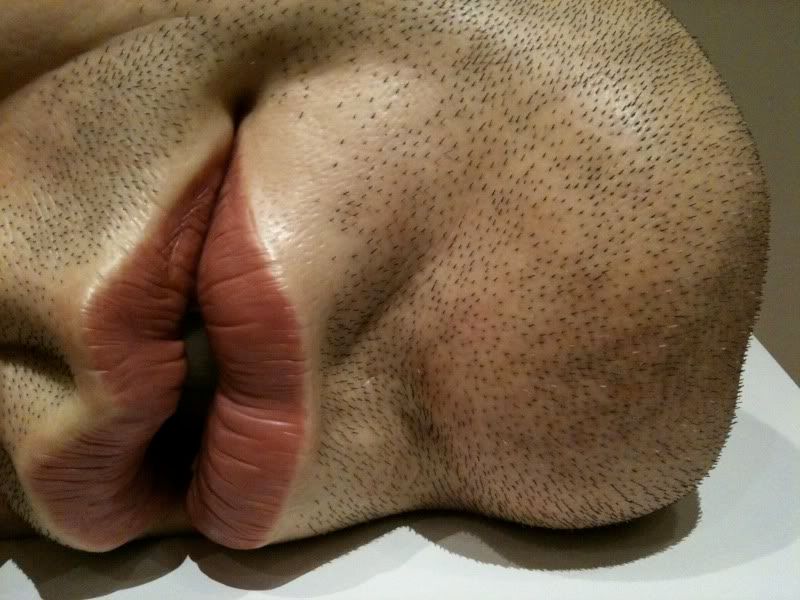 Crazy detail, plus its him. Artist himself.
Posted by

Esther Weinberg
at 9:49 PM
No comments: